Sometimes it's the small things in life that put a smile on someone's face. Download or print this page of free compliments and spread some happiness. Here's how:
Step 1
Download this PDF and print it out (Right Click and select "Save Link As…")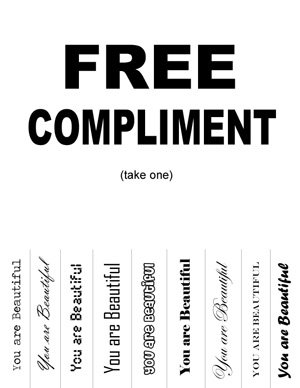 Step 2
Cut each vertical tab along the bottom (light grey lines)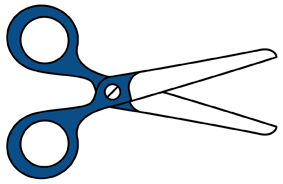 Step 3
Post your Free Compliments in your office, school, place of worship, or anywhere you feel like giving a free compliment!